Experience. Knowledge. Results.
Legal Representation
You Can Trust
Quality Service with Skilled Insight
Labor/Employment & Litigation Attorney in New York, New York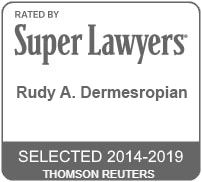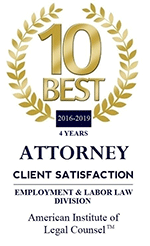 Rudy A. Dermesropian
Attorney at Law
With a background in finance, science, and business management, attorney Rudy A. Dermesropian has a broad understanding of the realities faced by individuals and businesses in different cases across the legal spectrum. Running his own private firm in the heart of New York City provides Rudy with the opportunity to personally address his clients' needs from start to finish. With communication and customer service held in the highest regard, Rudy adds a personal touch to his knowledgeable legal counsel. From providing representation in both civil and commercial litigation cases to guiding individuals and businesses through the complexities of employment disputes and corporate law, Rudy provides the quality of service that he believes his clients deserve.
LEARN MORE ABOUT RUDY
Don't Face Your Legal Challenges
On Your Own
How a Trained Legal Professional
Can Make a Difference in Your
Case and Set You Up for Success
Accessible Counsel
You can have peace of mind knowing your attorney makes it a priority to be available and provide updates on the details and changes pertaining to your case.
Personal Attention
The outcome of your case is important to you, which is why you will receive dedicated, individual attention at every stage throughout the legal process.
Clear Communication
Listening to your concerns and answering your questions will allow you to feel confident that your representation is looking after your best interests.
Let An Experienced Attorney Make a Difference for You
Legal situations can be complicated and require a skilled understanding. When you are faced with a situation in your personal or professional life that necessitates the representation of a trained professional, choosing the right attorney for your case is an important decision to make. An attorney who combines extensive experience with a dedication to personal service makes the decision much easier.
At Rudy A. Dermesropian, LLC, your interests will receive the proper care and attention as you are guided step by step through the legal process. Rudy provides a wide range of legal services to individual clients as well as businesses. If you are in the greater New York City area and are involved in a dispute with your employer regarding wages, collective bargaining, unemployment benefits, or discrimination allegations, Rudy will bring over a decade of experience to the table in order to help you pursue a fair and satisfying result to your issue.
In matters involving civil litigation, Rudy Dermesropian has experience defending clients' rights in medical malpractice cases, landlord/tenant disputes, personal injuries, and more. You will never have to face your legal challenges alone when you have a seasoned, skilled, and professional civil litigation attorney to assist you in your case.
From corporate law matters related to business contracts and transactions to helping individuals and businesses with appellate court actions, Rudy has the insight to help you make well-informed decisions for your personal or professional future. There is no substitute for having the services of a qualified attorney to help guide you and work on your behalf for a favorable outcome in your case. If you or your business are in need of strong legal representation in New York City and the surrounding area, choose an attorney you can rely on. Contact Rudy A. Dermesropian, LLC today and schedule your free consultation.